Your One-Stop Shop for
Superb Skin Care Products
Professional Skin Care Products
Over the years, your skin has been exposed to a number of environmental stressors, which cause damage that can reach the deepest layers of your skin. Photodamage, caused by the sun's harmful rays, is the main cause of the fine lines, wrinkles, and age spots that you may already see or you will eventually see on your face. Medical grade skin care products are designed to help fight the aging process and help provide clear, healthy skin.
Lytera 2.0 is an advanced pigment correcting serum, formulated to address the appearance of even the most stubborn skin discoloration, regardless of skin type or genetic makeup. Improvements seen in as early as 2 weeks with progressively dramatic results at 12 weeks. Helps optimize results of multiple treatment approaches, including chemical peels, laser therapy, and microdermabrasion. Non-hydroquinone, retinol-free, paraben-free, fragrance-free, non-comedogenic formulation.
OBAGI® Professional-C™ Products
Obagi's line of products formulated with vitamin C helps address the appearance of aging skin. The newest product to the line is the Professional-C Microdermabrasion Polish and Mask, which helps to unveil dramatically brighter, smoother, more youthful-looking skin, with a powerful infusion of 30% L-ascorbic acid and ultra-fine crystals for exfoliation.
Obagi's minimally-irritating, high-concentration retinol formulas minimize the appearance of fine lines and wrinkles, improving complexion, and smoothing the appearance of uneven skin texture for clearer-looking skin.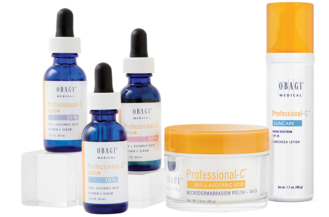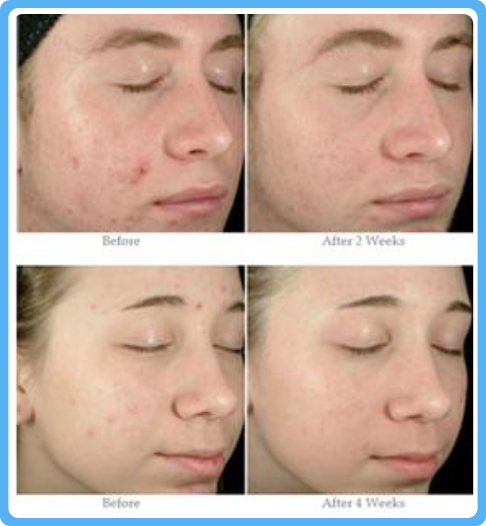 OBAGI® Clenziderm MD Acne System
The Clenziderm MD Acne System is a state-of-the-art acne system that is formulated with proven acne-fighting ingredients, including a breakthrough, patent-pending, penetrating formula of benzoyl peroxide. The end result: you can achieve clearer, healthier, breakout-free skin - fast!
Obagi Nu-Derm Exfoderm Forte features an advanced rejuvenating formula to reduce the visible signs of aging. Glycolic and lactic acids remove dead skin to promote new cell growth, diminish hyperpigmentation and smooth away fine lines and wrinkles. Glycerin provides cooling hydration to prevent peeling while kalaya oil calms inflammation to alleviate redness.
OBAGI® ELASTIderm Facial Serum
ELASTIderm® Facial Serum with patented Bi-Mineral Contour Complex™ helps support skin elasticity so it can bounce back from the signs of aging, resulting in firmer-looking, more resilient skin.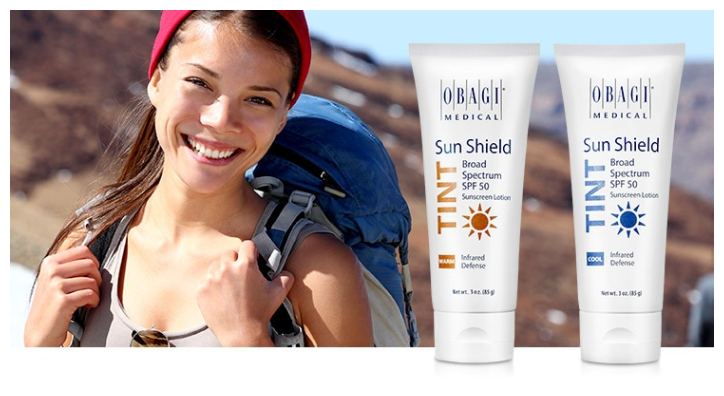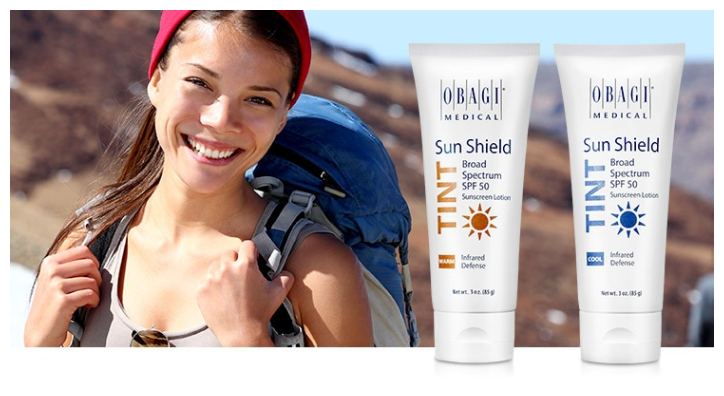 OBAGI Sun Shield Matte Broad Spectrum SPF 50
Stay shine-free by using this zinc oxide sunscreen, a staff and patient favorite! Sun protection products don't have to leave your skin oily and greasy. Obagi Sun Shield Matte Broad Spectrum SPF 50 offers unbeatable protection without feeling heavy. The lightweight formula contains physical sunscreen ingredients to defend the complexion against UVA and UVB rays that cause signs of aging.
The lightweight formula creates a matte finish to improve the look of oily skin.

Obagi Sunshield Matte Broad Spectrum SPF 50 contains 10.5% zinc oxide and 7.5% octinoxate. Together, these ingredients provide broad-spectrum protection and help you avoid sun-damaged skin.

This formula is also PABA-free, fragrance-free, and non-comedogenic, so it is safe for most skin types including sensitive. Keep your skin protected without worrying about a shiny complexion.